JAMOR White Porcelain Egg Tray,Wave-Shaped Ceramic Egg Cup Plate,Boiled Egg Cup Holder,For Hard And Soft Boiled Eggs,Ceramic Egg Holder For Breakfas
Sale price Price $18.89 Regular price Unit price / per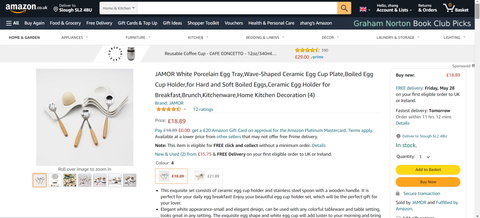 People purchasing in the United States, Britain, and France can use the local Amazon warehouse delivery service, free delivery, and fast delivery time.
This exquisite set consists of ceramic egg cup holder and stainless steel spoon with a wooden handle. It is perfect for your daily egg breakfast! Enjoy your beautiful egg cup holder set, which will be the perfect gift for your lover.
Elegant white appearance-small and elegant design, can be used with any colorful tableware and table setting, looks great in any setting. The exquisite egg shape and white egg cup will add luster to your morning and bring you a more pleasant alternative experience.
An egg cup with a diameter of 1.8 inches is suitable for eggs of any size. It makes the eggs easy to put in and perfectly holds soft boiled or hard boiled eggs. The 1.8-inch egg cup can not only hold eggs, but also the size of duck eggs. Stackable egg cup set design. The scientific printing plate model makes them easy to stack and store. Effectively save space.
Ceramic egg cups are made of high-quality materials, durable, sturdy and not easily broken. Very easy to use. The neat egg cup can isolate the heat of the egg, allowing you to better enjoy the food.Creative egg holder plate. smooth wave line creates an ideal cushion for boiled egg and the raised plate edge helps to collect eggshell, perfectly protect your eggs and keep your table clean, and it allows supporting any egg size.
Universal tableware for restaurants, hotels and families. Microwave, oven and freezer safe; 100% dishwasher safe and easy to clean-suitable for any occasion, whether it is breakfast, party time or meal time. And the JAMOR egg cup is your best companion for Easter eggs. For your family or friends, this may be a good gift.
JAMOR simple and stylish egg cup holder-this round egg cup tray has an elegant ivory white appearance and is the perfect design for any occasion
Elegant and timeless egg rack support board, suitable for those special occasions when wearing the table, but always suitable for daily use.
Egg rack for daily use. Compared with glass and steel tableware, porcelain tableware sets are light, strong and beautiful.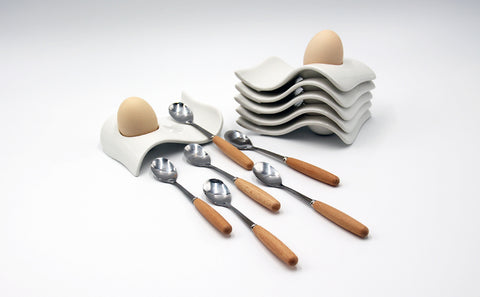 JAMOR ceramic egg cup set:
Type A: 4 wavy egg cups and 4 stainless steel spoons with wooden handles!
Type B: 6 wavy egg cups and 6 stainless steel spoons with wooden handles!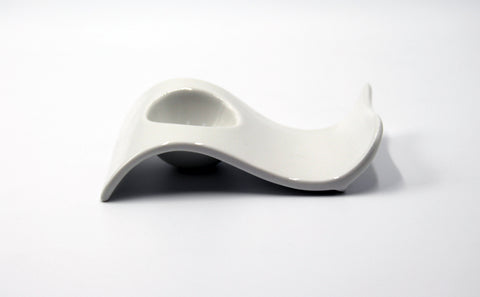 The inner diameter of the egg cup: 1.8 inches!
Egg cup plate size: 5.1X3.3 inches!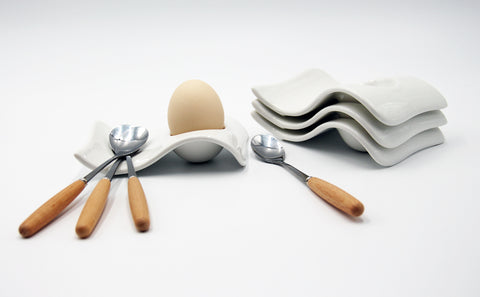 The white porcelain egg cup was once a professional porcelain of the royal family and nobles. Porcelain is characterized by high strength and hardness, exquisite whiteness and fine texture!
100% Satisfaction Guarantee: Your purchase will get our exclusive worry-free return or money-back guarantee! If you find any quality problems, please contact us first, the problem will be resolved as soon as possible!
JAMOR after-sales service:
We value the customer's shopping experience.
If you have any questions about our products or services, please feel free to contact us.
We will try our best to solve any problems and provide you with the best customer service.