JAMOR Stainless Steel Egg Spoon With Wooden Handle,Special Egg Spoon For Eating Eggs,Egg Cup Companion,6.18IN Stainless Steel Egg Spoon
Sale price Price $8.19 Regular price $8.19 Unit price / per
Made of high-quality 304 stainless steel, can be used for life, weight and thickness are balanced, high-end wooden handle, will not bring you the feeling of cheap, high-quality polishing agent and dishwasher safety, make you really feel The quality of JAMOR egg spoons.
The perfect egg soup spoon, JAMOR egg soup spoon has the perfect shape, curve and length, you can comfortably take out the delicious egg yolk from the boiled egg or enjoy other desserts. The JAMOR egg spoon is about 6.18 inches long and has versatility in mind. You can use them as egg spoons, coffee spoons, teaspoons, dessert spoons, etc.
The JAMOR egg spoon takes all the contents of a healthy boiled egg just right. The spoon is perfectly curved to fit the inside of the egg without damaging the shell. Our egg scoops are practical and elegant, and are also suitable for special occasions and daily use. JAMOR egg soup spoon is suitable for adults and children.
JAMOR stainless steel egg spoon with wooden handle is CE tested, please rest assured to use it. The JAMOR spoon is a special spoon for eating eggs. The wooden handle is very comfortable to hold. A set of 6 pieces.
The special egg spoon for JAMOR allows you to enjoy the delicious food of eggs. The JAMOR egg spoon can be used to scoop out neatly and enhance the taste of boiled eggs. If you only want egg whites, you can use our egg spoon to perfectly scoop out the whole egg yolk. JAMOR egg spoon is absolutely everything you need to get a healthy and high-quality breakfast.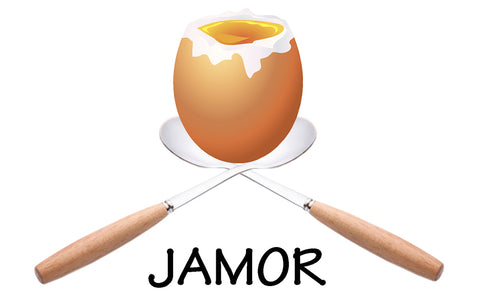 The best mirror polishing
The smoothest experience
Elegance and durability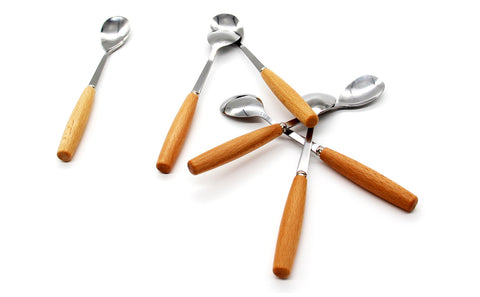 JAMOR Egg Spoon – Perfect for use as egg spoon, coffee spoon, teaspoon, ice cream and other desserts.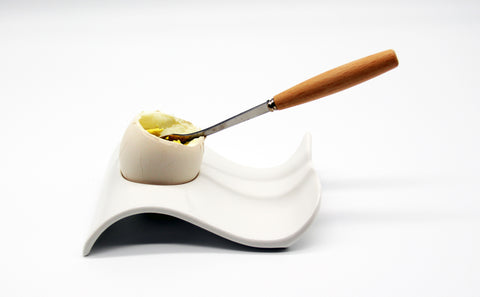 If you are looking for the perfect spoon to get a delicious boiled egg yolk and enjoy coffee, tea or various desserts, the JAMOR spoon will meet all your needs:
The first-class 304 stainless steel ensures the durability of quality and service life
Suitable for daily use or special occasions
Beautiful, elegant style
Comfortable operation
Dishwasher safe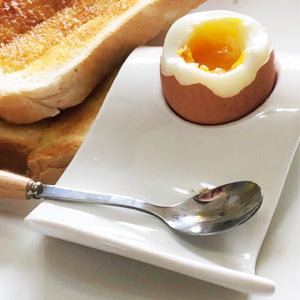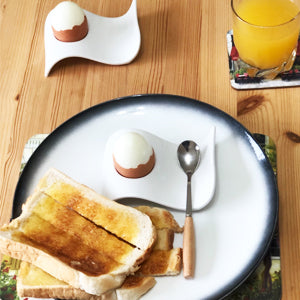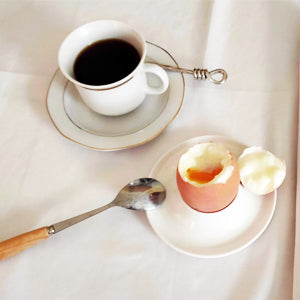 Specification:
Material: 304 stainless steel / wooden handle
Size: 6.18 inches (length)
Color: silver
Quantity: 6PCS
CE certification