JAMOR 12 Grid Egg Storage Box Portable Egg Box, Egg Bag, Egg Basket, Shockproof Egg Box Necessary For Camping And Picnic, Portable Egg Storage Box
Sale price Price $7.89 Regular price Unit price / per
The egg storage box is made of food-grade PC material, BPA-free, safe and environmentally friendly, sturdy and durable; the material is thick, not easy to break, and each storage box can hold 12 eggs.

High-quality plastic structure, can withstand daily use, dust-proof and moisture-proof, and easy to carry. The egg rack is designed to be easy to carry, and both raw and cooked eggs can be stored conveniently to protect the eggs from breaking when being carried.

The groove design, each egg is placed separately to prevent shaking and effectively prevent the egg from colliding and breaking. Maintain the integrity and freshness of each egg. Perfect stress resistance, suitable for outdoor camping, picnic activities and outdoor travel.

The egg box can hold 12 eggs, which is suitable for almost all kinds of eggs on the market. The egg carton is a transparent box, you can easily know the status and quantity of the eggs inside. It is convenient for you to replenish your egg inventory in time!

The 12-compartment egg carton has a handle, which is portable and convenient for transportation. You can carry the egg carton in your hand or hang the egg carton on the backpack, saving space and convenient to carry. The egg carton can be divided into two parts, one is used to hold eggs and the other is used to hold egg skins during an outdoor picnic. The egg carton can also contain fruits and other items. A variety of functions.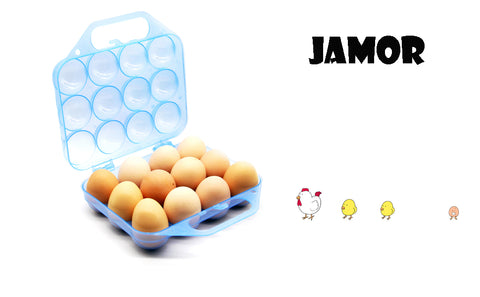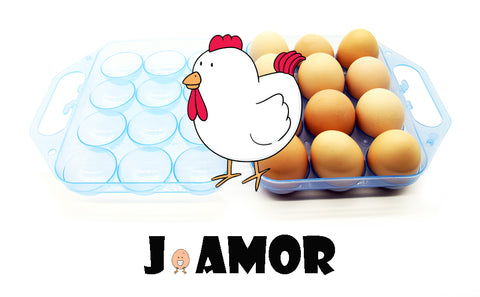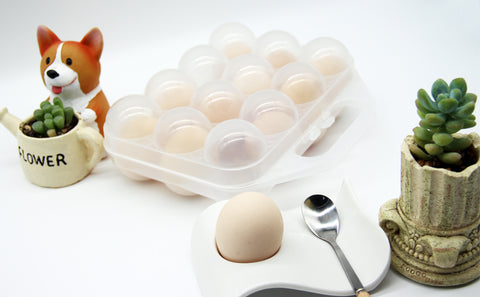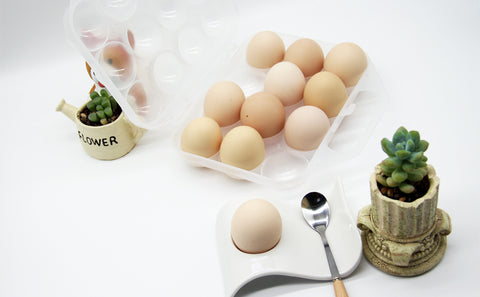 Product Name: Egg storage box.
Material: food grade PC.
12 Grid egg box size: 7.7X7.28 IN.
12 Grid Egg Box Unfolded Size:15X7.7 IN.
Product weight: 127g/ 0.27 lb.
The most professional egg storage box, save space, kitchen essential goods.
This product is easy to carry, can be used for camping picnic, cooking party and any other outdoor activities.
Can be used as a gift to parents and friends who love cooking.
Beautiful appearance, durable, practical, healthy, safe, Easy to clean.
This item is specially designed for carrying eggs easily and protects eggs from Breaking in transit.