JAMOR 100 Egg Spoons, Individually Packaged, Transparent, Disposable Plastic Egg Spoons/Also Suitable For Dessert Spoons, Tea Spoons, Coffee Spoons, Ice Cream Spoons
Sale price Price $9.89 Regular price $9.89 Unit price / per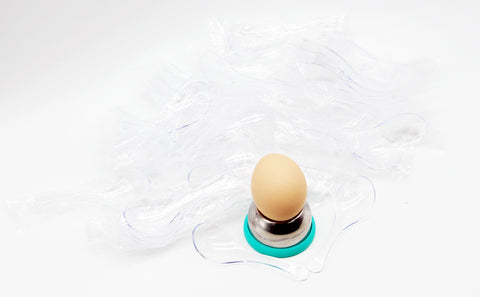 These disposable spoons are not only suitable for daily life and eggs, but also for some parties, banquets, restaurants, bars, cafes or hotels. They can add an elegant atmosphere to these scenes, which are both practical and beautiful.





JAMOR plastic thickened transparent spoon has elegant appearance, reliable quality and looks very textured. They are suitable for family and friends as housewarming gifts, birthday gifts, wedding gifts or holiday gifts.





If you are looking for the perfect spoon to scoop delicious soft boiled egg yolks and enjoy your coffee, tea or various desserts, the spoon has everything you need:





The perfect shape, curve and length can slide into soft boiled eggs without breaking the shell.



Beautiful and elegant style



Comfortable operation



Professional egg spoon, multi-function spoon.



Widely used:



Best for one size, perfect for eggs, desserts and avocados. Or a coffee stir bar.



standard:



Material: high-quality plastic (polystyrene without BPA)



Size: 3.8X1.2 IN



Color: transparent



Quantity: 100



Products include: 100 spoons+1 egg opener



You can easily boil the egg after the hole is opened, without worrying about the cracking of the egg. It is easier to peel eggs.



Then you can enjoy the delicious food with our egg spoon



If you only want the egg white, you can use our spoon to scoop out the whole yolk perfectly.




The specially designed egg spoon is used to scoop out the eggs neatly and improve the taste of boiled eggs




The plastic egg spoon will surprise people with its exotic, meaningful design and unique practical items, which will improve the quality of anyone's egg feast and make the service of soft boiled eggs more enjoyable.